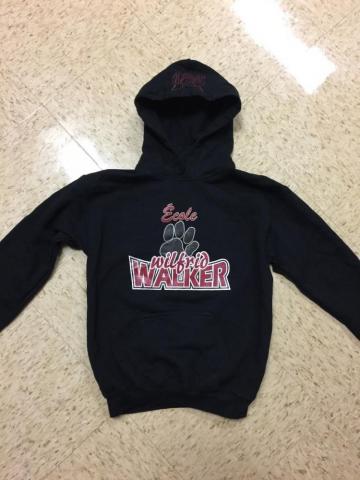 It's that time of year again! We will be placing an order for school clothing. Please visit CashOnline to order long sleeve shirts, sweatpants and hoodies with our school logo. You have the choice of grey or black this year. The big logo will be on the front of the hoodies with the wildcat on the hood, the long sleeve shirt will have a smaller logo on the chest with École Wilfrid Walker down the sleeve, and the sweats will have a small logo on the hip.
Not sure what size to order? We will have a sizing kit available in the office from October 30th until November 8th.
The final day to order is Wednesday November 8th so that the clothes arrive before winter break.
Click here for CashOnline