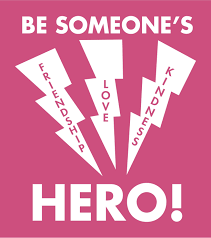 On February 26, we will be celebrating Pink Day at École Wilfrid Walker School to raise awareness around bullying issues and to inspire others to help change the culture around this issue. All staff and students are encouraged to wear PINK on this day.
Some more information from the Red Cross…Celebrating a Culture Change
What started out as a symbolic stand against bullying, in 2007, has turned into a movement that promises to change the culture of the communities that we live in by creating healthy and safe environments throughout Saskatchewan.
This year, we will honor the history, and the reasons, WHY Pink Shirt Day began by recognizing all the initiatives that are in place to combat bullying in our society today.
It started with a simple T-shirt; it has transformed into a culture change that is locked into, and exists, within the HEARTS of all of those who can IMAGINE NO BULLYING...
Why the PINK DAY T-shirts are so vital…
With the bullying prevention outreach and programming that the Red Cross implements in Saskatchewan, we believe that we will change the culture of bullying in our communities.
The way this change will be brought about is by continuing to be pro-active and educating as many youth and adults as possible with our Ministry of Education recommended platform.
The Pink Day T-shirts are a representation of the change we are causing TOGETHER because one purchased shirt equals one more person that these programs can touch in Saskatchewan.
We can't do it without you.
Thank you for your support!