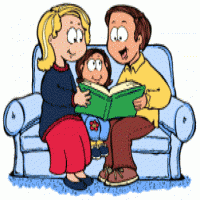 For Wilfrid Walker and W.S. Hawrylak French Immersion Parents
Wednesday, March 7 at 6:30 p.m.
W.S. Hawrylak School Library (2350 Assiniboine Avenue)
Many parents of French Immersion students often struggle with finding ways to help their children with their reading because they do not speak French themselves. This is especially difficult for parents when their children are beginning to learn how to read.  

We will be offering an information session for parents of students in Kindergarten to Grade 2. We will be talking about strategies and activities that parents can do at home to help their little French language learners as they learn to read and become better, more fluent readers.
Hope to see you there!
Tamara Spasoff                                           Courtney Thomson                                                 Please RSVP to Tamara Spasoff. Click here to RSVP
Learning Resource Teacher                       Learning Resource Teacher                              
Wilfrid Walker School                                  W.S. Hawrylak School