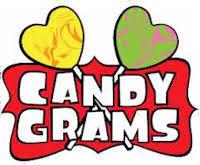 This February, we are focusing on the value of belonging at Wilfrid Walker. Each morning, students are being encouraged to do kind and caring actions for others.
For Valentine's day, Friday, February 14th, the WE Act group will be selling candy grams for 50 cents each. The purpose of this fundraiser is to give students an opportunity to send candy grams to their friends to show each other they care. The proceeds from this project will go to Telemiracle, our Saskatchewan-based telethon that raises money for the Kinsmen Foundation who help fund solutions to improve the quality of life for people with mobility or cognitive challenges.
We thank our incredible Wilfrid Walker families for their continued support of our efforts to help others in our community and across our province.
Sincerely,
École Wilfrid Walker – We Act Group