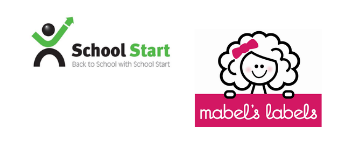 Back to School made easy with School Start and Mabel's Label
Make shopping easy by using

School Start
                                  Kindergarten          Grade 1             Grade 2            Grade 3        Grade 4
                                  Grade 5                  Grade 6              Grade 7            Grade 8
You can place your order online at

www.schoolstart.ca

.  Visa & MasterCard are accepted. 

The supplies will be packaged and delivered directly to your house. If you have a P.O. box please use your 911 address. Because the kit (s) are delivered to your home, you will have the ability to:
Pre-label your child's supplies with Mabel's Label
and support our fundraiser!
The Fundraiser will be open the entire year.  In order for our school to receive credit from your purchase, please click on HERE
and type Ecole Wilfrid Walker.  Labels can be customized with the School Logo!