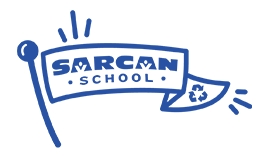 Did you know?
You can now drop off your recycling at any SARCAN Drop & Go location in Saskatchewan and donate the funds directly to our school!
It's so easy! Simply bring in your cans, bottles and milk containers to any SARCAN! Find the Drop & Go machine. Choose "I have an account". Enter the group phrase (wildcats). Print and tag your bags with the printable stickers. And voilà! The school will be notified when a donation has been made and then we can head on over and pick up the cheque. It's THAT easy!
What will we use these extra funds for? Bringing in special guests and speakers, teacher wish list items, and help supporting various clubs and sports teams at École Wilfrid Walker.
Tell all of your family and friends and please consider helping us reduce waste while helping out by donating some funds to the school!