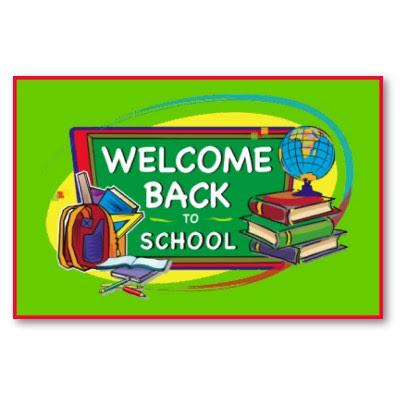 Welcome to the 2019-2020 school year! I am pleased and excited to welcome new students and staff to our school and of course welcome back all returning students and staff. I hope that you have had a restful and rejuvenating Summer!
I am École Wilfrid Walker's new Principal, Kelsey Panko, and I am so delighted to have the pleasure to learn alongside your child this year. I am a new Principal and I look forward to learning about the culture of this amazing school with all of your help and support. I have been an administrator with Regina Public Schools for six years, prior to that, I was a teacher of French Immersion and Language Arts. I am eager to have this new experience and promote positive learning experiences for the students and staff.
My philosophy of learning starts with attendance. Students who are not present in the building are not exposed to our amazing teachers and therefore not learning what their peers are learning and are not exposed to the educational opportunities of which we take great pride. I hope to encourage and facilitate the best possible attendance at the school so that student success is at the forefront. A culture of belonging and engagement is what I hope to foster at our school as well. All students should feel welcomed, appreciated, safe, cared for and important. Students will find an advocate within our school who will help them further their learning and empower them on their educational journey. These positive relationships will surely help with our attendance initiative and therefore set students on the path to high academic achievement. 
I welcome parents and other family members to the building so we can further promote positivity in education through relationship building with you, the parents and guardians. Hopefully this will also help me get to know as many families as possible within the community. When families feel welcome at school, students also feel welcome, so please connect as much as possible and we will do our best to do the same. My door is open to you and I encourage you to connect as soon as possible.
We will encourage a high expectation for everyone at Ecole Wilfrid Walker and the pride that comes with that will surely make this year one to remember. Celebrations of learning and continuous improvement are also important areas for our school as they remind us of our positives, but it also helps us push further and work to become our best by setting and reaching our goals. You will be invite you to attend our monthly assemblies where we will all celebrate together.
Communication is a key component to a well-run classroom and school and I ask that you share your email address with your child's/children's teacher(s), and then read those emails so that you are aware of what is happening on a regular basis. Additionally, please refer to the school's website for additional information, forms to be accessed and signed as well as any announcements. Also, the calendar on the website can be uploaded and synced with other calendars, so please do that for the most up to date information on school-wide events, school holidays and other such important dates.
I look forward to working with your child or children and I hope to meet you all in the near future!
Yours in education,
Kelsey Panko