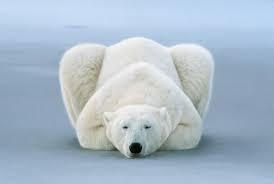 We are starting to enter that time of year where we are facing extreme wind chill factors. Because of this, students will be experiencing indoor recesses. The Regina Public School Board's guideline for extreme weather is anything over -25 degrees Celsius.
During these cold spells, many of our students still want to go outside to play. In the event of prolonged indoor recesses, we would like to offer the option of our Polar Bear Club. Students wanting to go outside would require the following:
appropriate dress – head gear, boots, mitts, scarf, winter jacket and snow pants
Students would not be kept out for more than 10 minutes. Two playground supervisors have volunteered to accompany the students outside.
If you are not in favour of allowing your child to make this decision OR you do not want your child to participate, please let their classroom teacher know. If we do not hear from you, we will default to your child's decision, provided that they have the appropriate clothing as mentioned above.