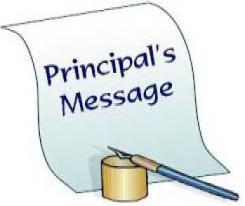 September 4, 2019
Dear Parents/Guardians/Caregivers:
Regina Public Schools is committed to providing school environments that are safe, caring and accepting places for students, staff, school visitors, and community members. We also work with families and community partners to provide the kinds of supports the young people in our schools require to be healthy and happy at school.
On a daily basis we model appropriate behaviour and reinforce positive choices. It is the commitment of Regina Public Schools to treat all students with dignity and respect. Students are encouraged to take responsibility for their behaviours and to accept the consequences of their actions. Ensuring safety establishes a safe, caring, calm and productive learning environment. It is important for you to know that we will respond to student behaviours that pose a potential risk to the health and well-being of other students, staff, and members of the community. When students behave inappropriately, school administrators use progressive discipline to help students take responsibility for their actions, change their behaviour, and learn from their mistakes.
We are very proud to say that we have worked with a number of community organizations to develop the Community Violence Threat Assessment and Support Protocol, which was signed by our partners on April 10, 2017. This document enables community partners to proactively share information and advice and to use their broad range of expertise to provide the appropriate supports to our youth and their families. Every Regina Public School has a team that includes the principal/vice principal, school counsellor, guidance counsellor, psychologist and school police resource officer to work with the protocol. For information on the protocol, please visit our Regina Public Schools' public website at www.rbe.sk.ca and search VTRA. You will also find a brochure on the VTRA webpage that outlines the steps we will take when working with this protocol. School administration will be happy to answer any questions you may have about this process.
We look forward to working with you, and with our community partners to provide safe and caring schools that reflect RBE values, where excellence in learning is a priority and where everyone feels they belong.
Sincerely,
Mme K. Panko
Directrice/Principal