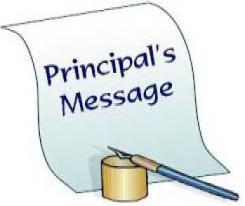 Welcome/Bienvenue to the 2020-2021 school year Wilfrid Walker Families!
We are looking forward to seeing students in person again and have been working vigilantly to establish plans for a safe school re-opening. Knowing that every family has a variety of concerns regarding safety, health and normalcy, we are doing our best to balance these while implementing provincial and school division guidelines into Wilfrid Walker structures and routines.
The below link takes you to a Google document that outlines a lot of important information such as changes in the school day schedule, the use of masks and the importance of keeping sick children at home. You may click on the blue links to go directly to the area of the document of interest, but we strongly encourage you to read it in its entirety. 
Over the following weeks, continue to check the school website and your email as the situation continues to evolve. If you have questions or concerns that have not been addressed here, please send them to our school email, wilfridwalker@rbe.sk.ca. Once the school year begins on September 8th, please follow the appropriate channels, directing questions to the child's teacher first, then the Principal, if necessary. If there are any changes to your email address, let the office and your child's teacher know so that you do not miss any important information.
https://drive.google.com/file/d/1X5GZ7alME7rIcNbotT_kS6rCP2N8kdEy/view?usp=sharing
Thank you for taking the time to help us ensure the safety of our students and your children!
Kelsey Panko
Principal / Directrice
École Wilfrid Walker
2102 E. Wagman Dr.
Regina, Saskatchewan
S4V 0R1
Ph: (306)791-8531
email: wilfridwalker@rbe.sk.ca